Can't wait to facilitate my first workshop that is dedicated to
Speed Reading
at the
International Medical University
(IMU) on June 25, 2014.
If you need someone to buzz your staff and students to speed up their reading habits, so that they can focus more on being creative and innovative....
Please buzz me
, if you like what you see below!
WORKSHOP
Imagine if you could read a 200-page book in 20 minutes? Did you know that there are people in this world that can do just that? How about you? In today's fast-paced knowledge and innovation driven economy, speed-reading is increasingly becoming an essential to master. In this half-day interactive crash course on speed reading, we will explore several techniques we can apply to read faster and smarter with comprehension.

Once completed, you should be able to increase your reading speed by 200 - 300 percent. As you practice, your comprehension rate will improve with your newly acquired speed reading pace. As you increase your reading speed, you will have more time to focus on people engagement, quality, creativity and innovation, which are key essentials to succeed with education, work and life for the 21st century.
OUTCOMES
At the end of this workshop, you will be able to:
Use at least 3 techniques to increase your reading speed;
Apply the SQ3R method for better comprehension;
Use at least 2 memory techniques to remember more of what you have read;
Increase your reading speed by 200 - 300 percent; and
Use various digital tools to measure and improve your speed reading skills.
SPEED READING TEST
Don't be scared to find out...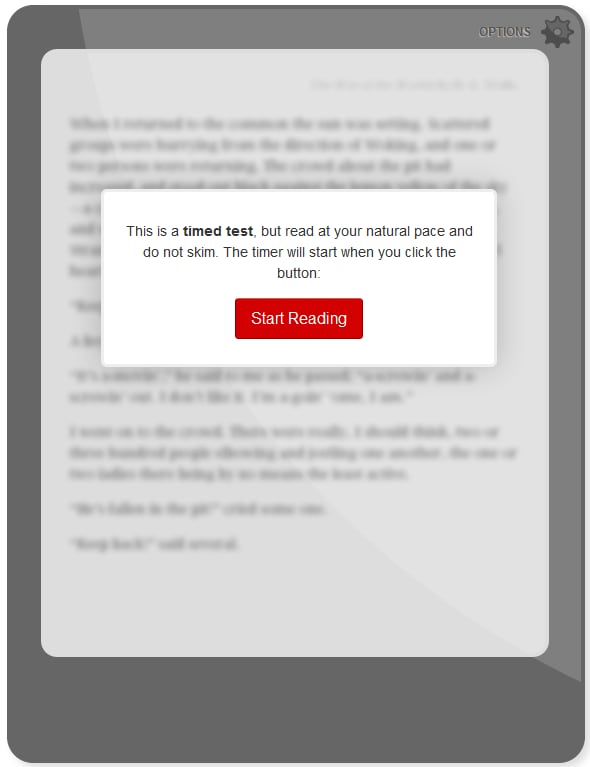 Source:
Staples eReader Department
CLICK HERE
or on the image above to do the speed reading test (
Alternative test
without quiz).
Speed reading test, which you can
print out
to assess your reading speed on a hardcopy:
Speed reading is not enough! Strive to
BECOME CREATIVE SUPER LEARNERS
! I am still rewiring my brain, too...A lifetime process :)